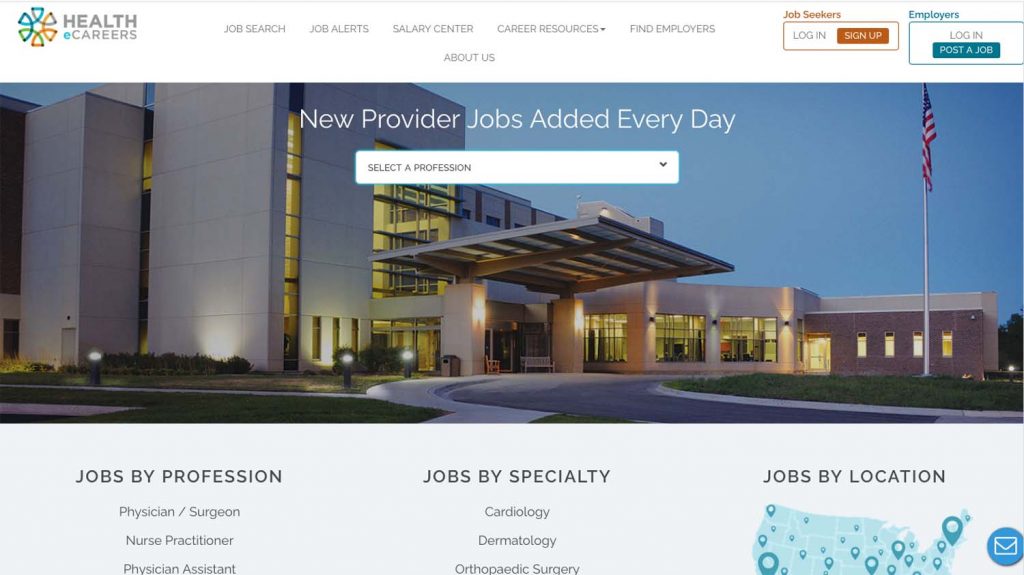 HealtheCareers: A Premier Site for Finding Healthcare Jobs
Finding a job in healthcare can be difficult. Along with needing a professional resume and cover letter to get you noticed, you also need to find a job search site to find decent job postings.
HealtheCareers is the job search site you have been hoping to find. They have great tools for finding jobs as well as great tools for employers who are looking to post jobs on their site.
You can find jobs in your location and based on your area of expertise.
Available Professions and Specialties
Physcians
Surgeons
Nurse Practitioners
Physician Assistants
Certified Registerd Nurse Anesthetists
Academics and Research
Cardiologist
Dermatologists
Orthopedic Surgeons
Anesthesiologists
Gynecologists
Available Tools
One of the most unique tools on the site is a salary calculator. Enter in your profession, your discipline and your location and the site will calculate the salary that you are worth.
The site also features articles about general career advice in the world of healthcare jobs. You can even download a PDF version of a salary guide that will give you information about the kinds of salary and benefits that you should strive for within your career.
When you search for jobs, you can filter by location and profession. You can also create job alerts that let you know when jobs in your profession and/or area are posted.
Who Posts Jobs Here?
HealtheCareers has a stellar network of health institutes that post jobs on their site. In fact more than 6,500 employers are currently on the website. They include but are not limited to:
HCA Healthcare
UNC Health Care
Stanford Health Care
Cleveland Clinic
Providence Health & Services
Envision Physician Services