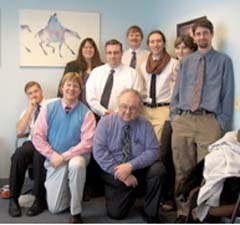 About ReadyHireMedicalResumes: Full Service Healthcare and Medical Resume Writing Services
ReadyHireMedicalResumes is the medical resume writing division of A Better Resume Service combining more than 25 years of experience supporting a vast list of senior executive clientele in domestic and global corporations. Combined, our writers have supported clients to generate in excess of $1 billion in employment offers.
ReadyHireMedicalResumes is a full service medical resume writing firm providing the highest level of value-added service, expertise, coaching, guidance and support a senior manager would expect. We are able to analyze your situation and background, define an effective strategy and develop a full range of job search, branding and marketing collateral to ensure the highest penetration and success..
The team at ReadyHireMedicalResumes are all senior writers in the firm solely dedicated to individuals in the medical field. Our writers have worked with many of individuals throughout multiple job searches and have guided them from entry and middle management through senior executive roles. ReadyHireMedicalResumes' writers effectively combine the business, strategic and corporate communications skills in order to analyze, diagnose, develop and execute an effective marketing plan for job seekers.
When it comes to a professional resume, the most important thing to sell is your potential…and we know how to do that!
As a professional service, our dedicated executive resume writers will ensure you receive the highest level of immediate service, while minimizing your time required and delivering the best documents. At ReadyHireMedicalResumes, we not only understand what potential employers and recruiters will require when sourcing talent, we understand the constraints of accuracy, disclosure and confidentiality for all clients.
Industry Experience

We have worked individuals in all areas of medicine, including:
Nurses
Charge Nurses
Administrators
Pharmaceutical Sales Representatives
Pharmacists
Facilities Managers
Radiographic Technicians
Anesthesiologists
Physicians
Medical Interns
EKG/ECG Specialists
CNA's/LPN's
Dietitians and Nutritionists
Medial Billing/Intake
Phlebotomists
And More… "
ReadyHireMedicalResumes.com
1501 Broadway, 12 Floor
Times Square
New York, New York 10036
Simply call us at 800-730-3244